I am older than Boris SugarPuffs (8 September 2014) and far more beautiful. I am commonly known as Princess - no that's not right, I am Royally known as Princess.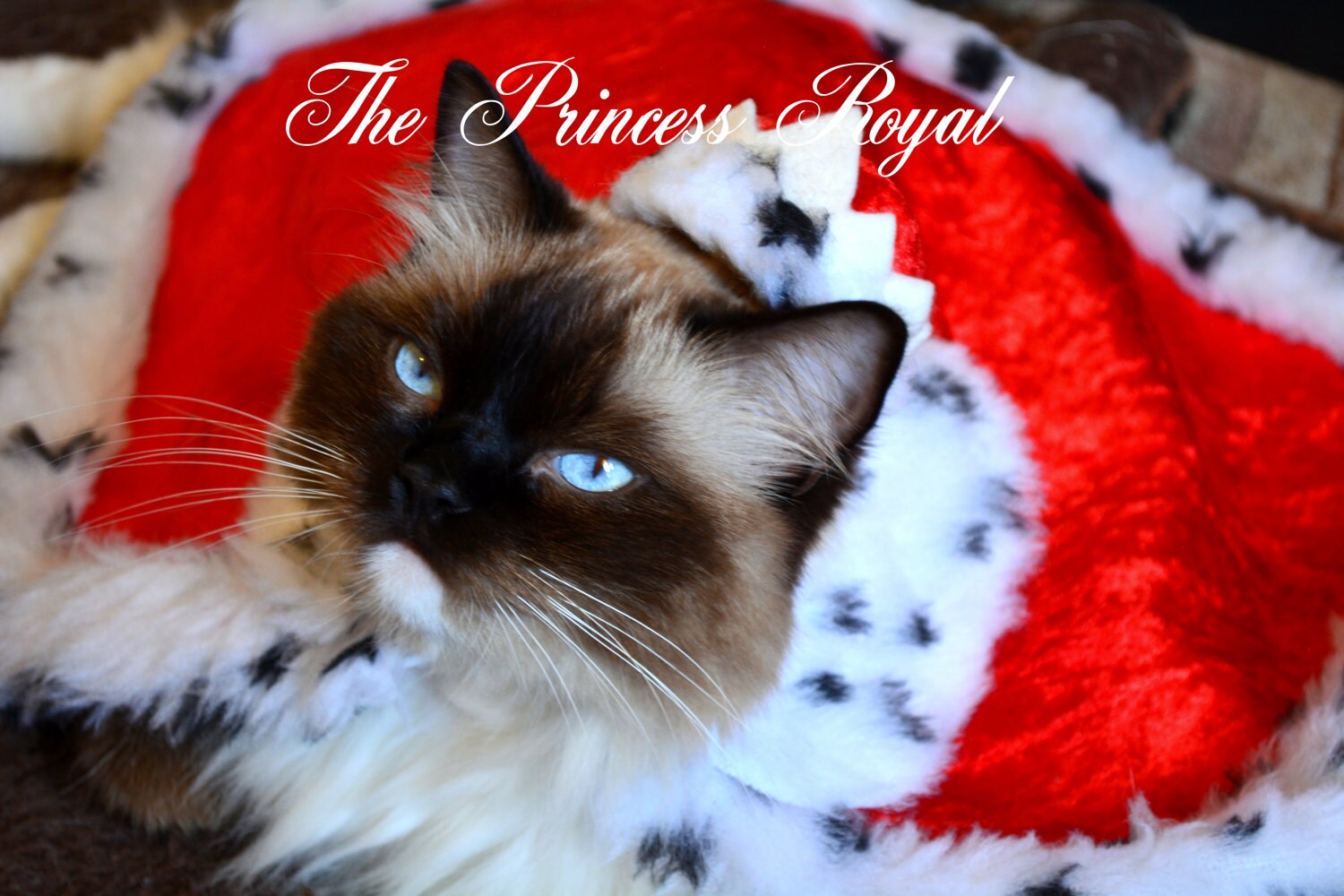 Daisy Blue the Princes Royal
About my name Daisy Blue
Daisy name was given to me with great care... It is an old English name , which denotes personal independence and beauty.  There are many famous woman called Daisy:  Daisy, Princess of Pless , Daisy Ridley ... and even Daisy Fellowes - a fashion icon, and an heiress to the Singer sewing machine fortune...
There is also the flower called Daisy Blue (also known as blue kingfisher daisy) , which matches my eyes...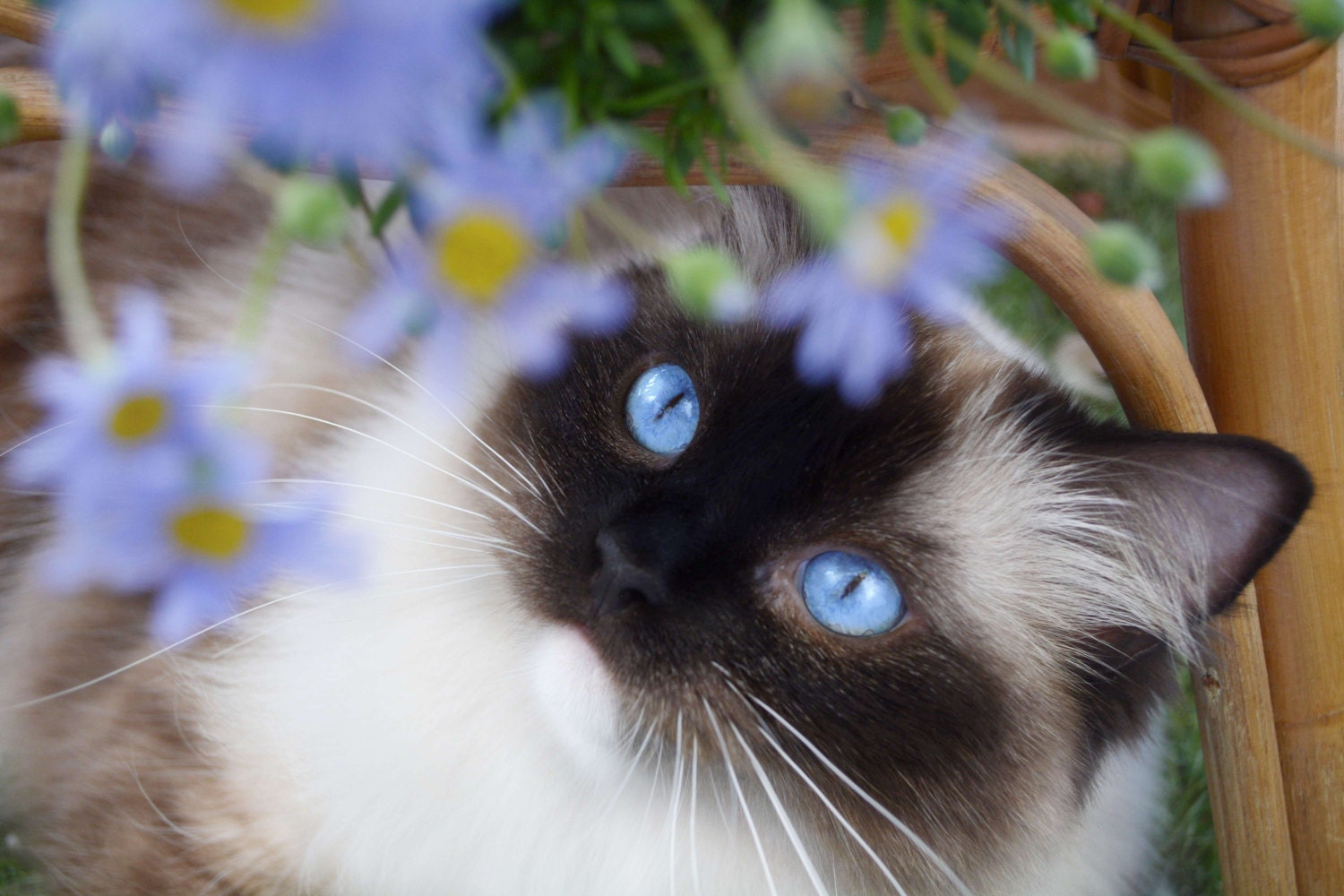 Daisy Blue with blue daisies
My weight? 
How dare you! It's bad enought to tell you how old I am. Actually, as I have a very good figure I will tell you - around 12lb (5.4kg). Sylph-like in comparison to fatty-lumpkin Boris SugarPuffs.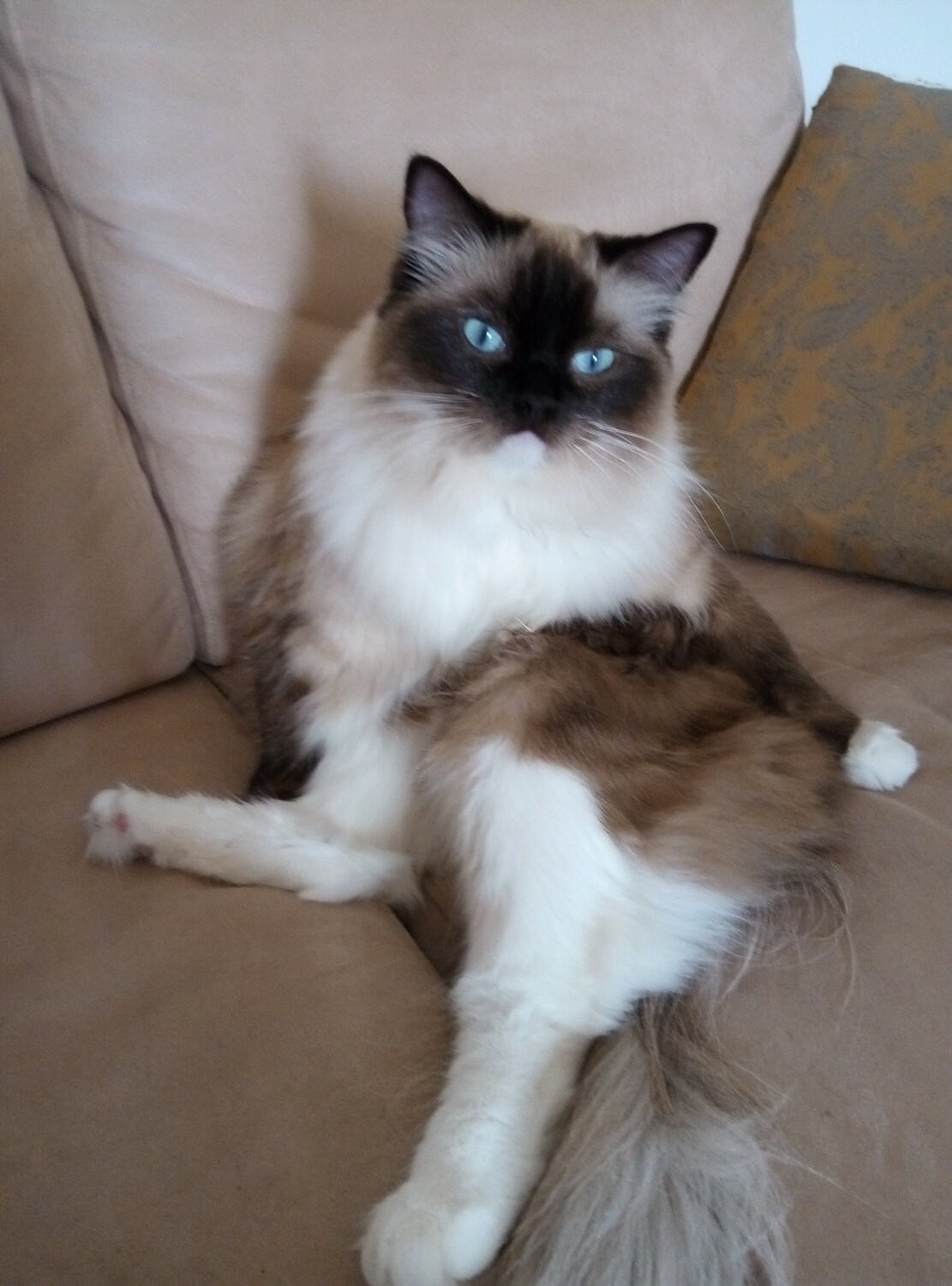 My likes and dislikes
I do not like cat shows and having won several medals I think I am now going to retire. I am not especially keen on fish, although I quite like smoked salmon...I've learned how beg endearingly :)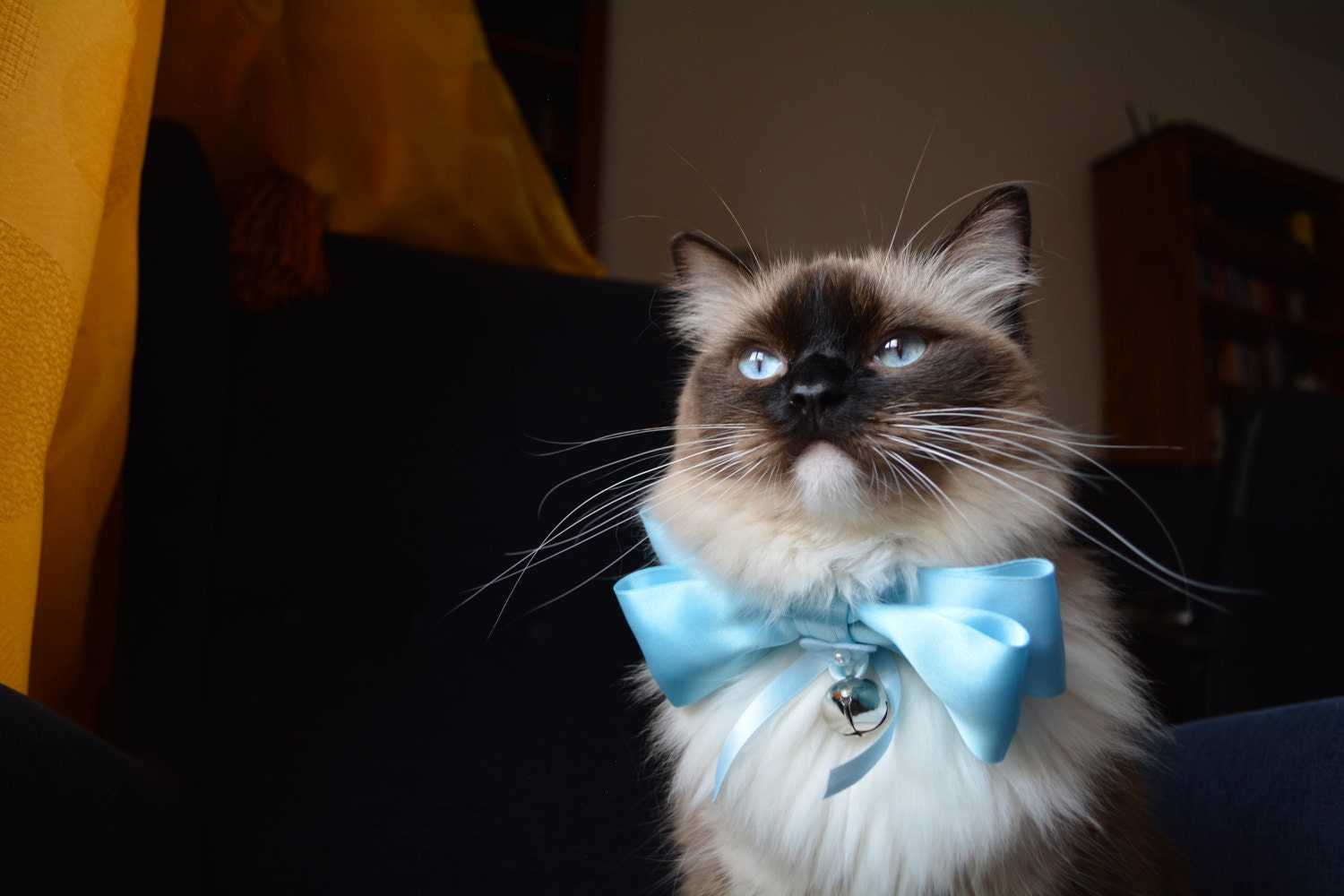 Daisy Blue wearing a blue bow
I like being cuddled and played with. I am a great trick learner... I also enjoy modeling hats, capes and bows. So I am a natural model :)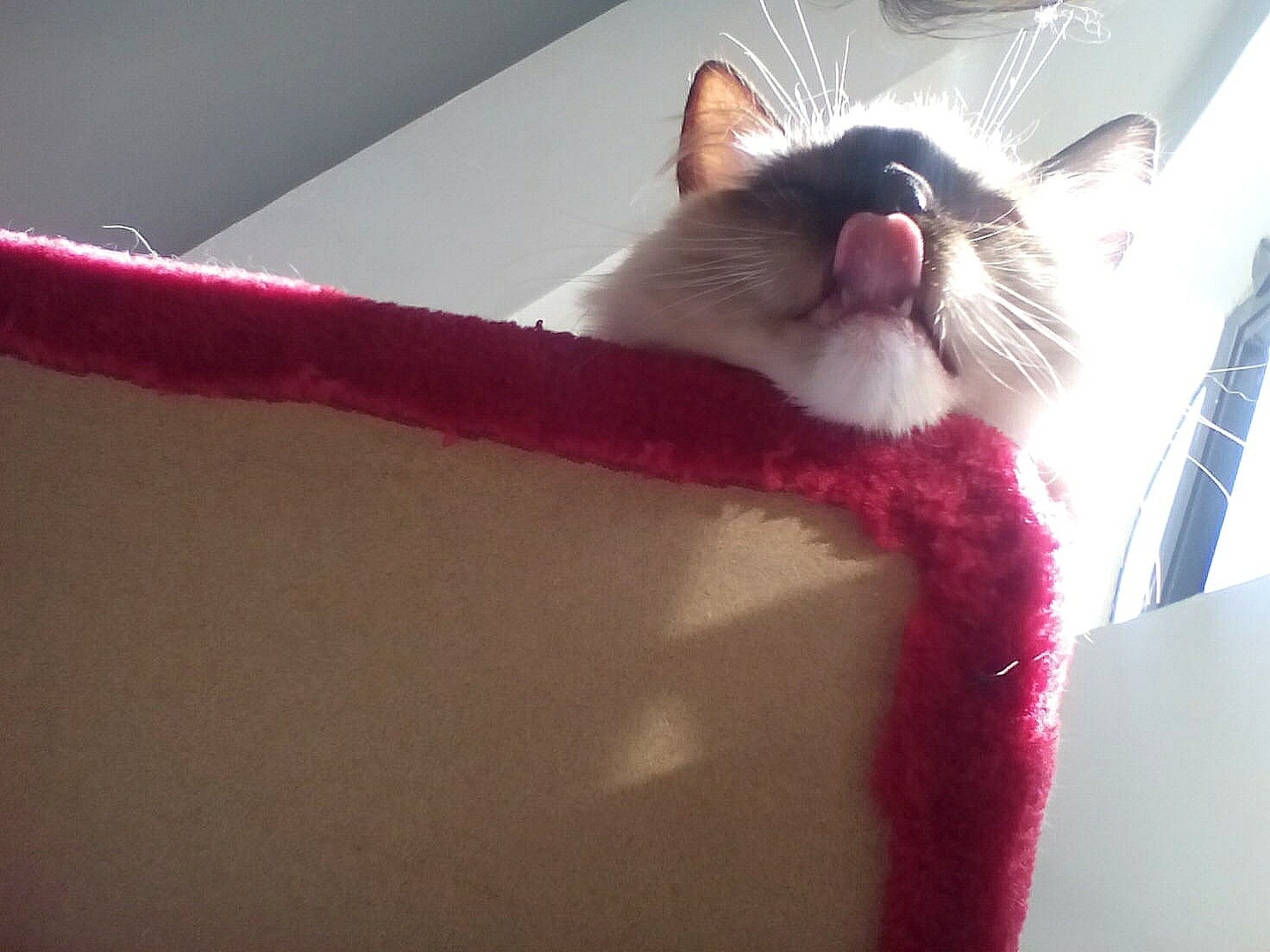 What I really like though is going out for walks on a lead... Sadly it's rather hot and dusty here (Mediterrenean climate) and I don't get out as much as I would like. 
I like to help sewing the cat toys and also sitting on the chair as my human is sitting on. As I am very slim, SHE takes most of the chair... 
Daisy & Boris
Generally, I and Boris get on very well, but he is still a big kitten, like a teeager and can be very annoying ...biting my tail to provoke a reaction - which he gets!
Like all Ragdolls I enjoy human company and don't like being left in rooms on my own, I therefore ted to follow my human around the flat and especially if I can smell tasty food...
... To be continued ....