Hello, I am Boris and my full name is Boris Sugar Puffs. For those outside the UK (and Malta and Cyprus), Sugar Puffs are a popular breakfast cereal - now renamed to Honey Monster Puffs. The photo above is me posing with the relevant packet (sadly empty) when I was a kitten - I am now 20 months old - still very small ;) - only 13.6 lb (6.2kg). 
I have various nicknames e.g. "creamy cup-cake" (Austria), "marshmallow" (USA), "cowardly custard" (at home, especially when somebody rings the door-bell and I jump out of my skin).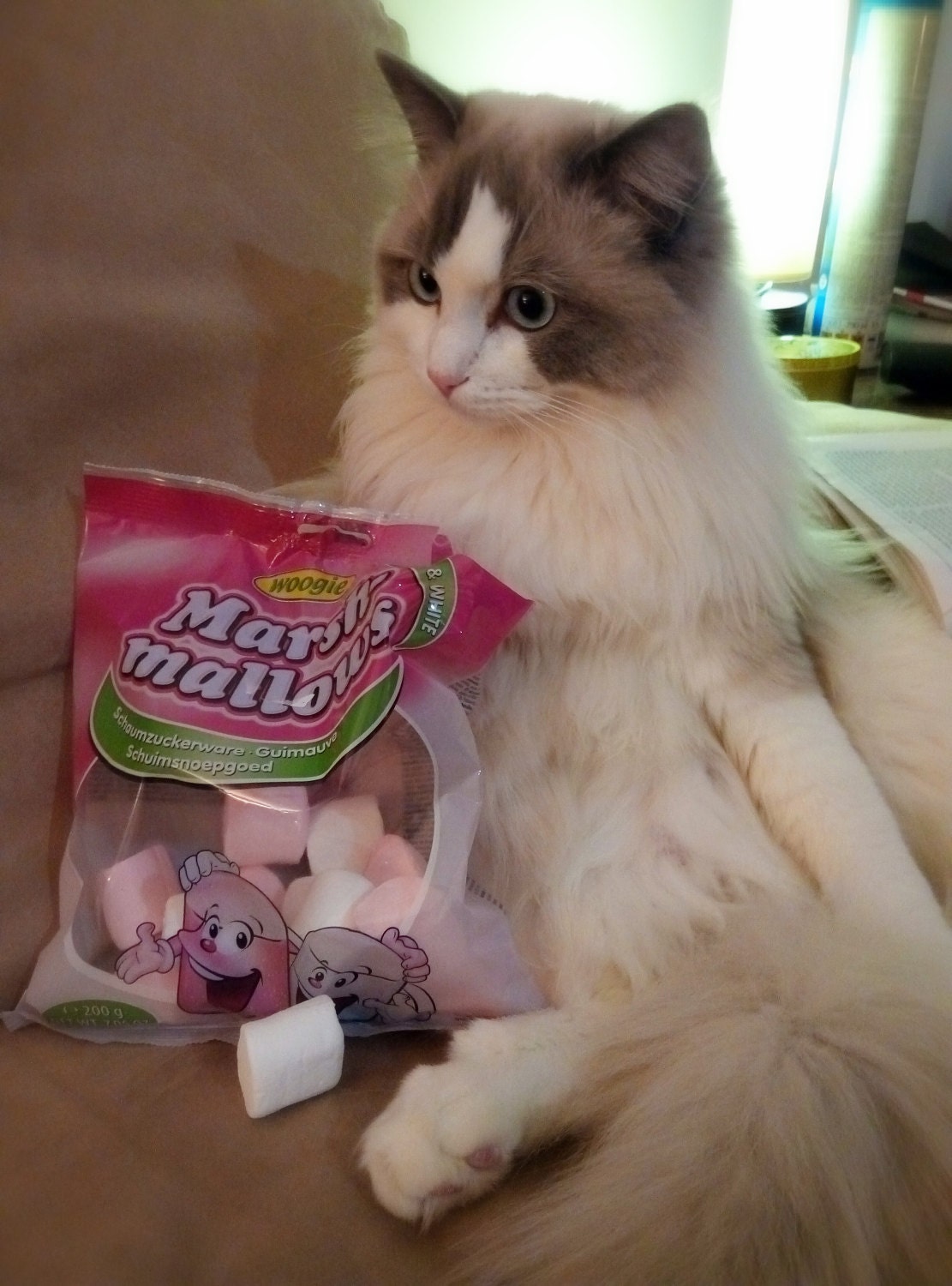 I am told I am a soggy-moggy, as I can be stroked for hours, including upside-down. Of course I love chewing (to destruction) cat toys and I will bring them to my slaves to encourage them to play with me. Unfortunatelly, most commercial cat toys fall apart very quickly and hardly have any catnip in them :( 
This prompted the idea of handmade toys and shop name Crafts4Cats - to make high quality, long lasting cat toys (with lots and lots of catnip). Daisy and I test these to destruction... correction, we try to, but so far all of our toys by Crafts4Cats survive intact.
Incidentally, we've come across a new kind of weed called Silvervine. This is even better than catnip but very hard to get hold of in Europe (apparently it's originally Japanese). 
Watch out for new products containing Silvervine as it becomes avaible.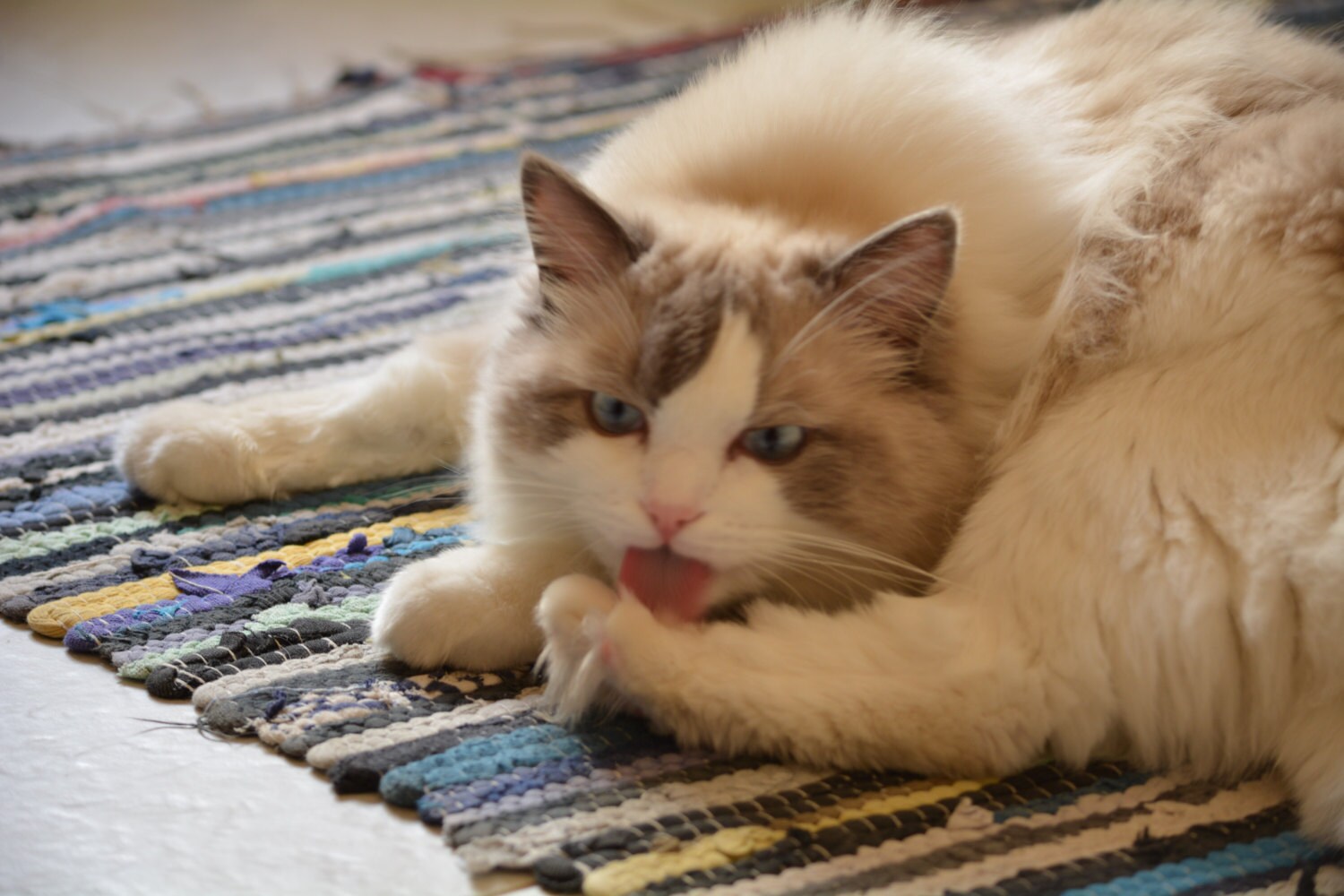 Boris licking his paw
Incidentally, although the first products on Crafts4Cats were catnip filled mice (Herbert and his family) , seasonal products are being introduced (capes, hats and bow-ties for Christmas and the party season). As we think of new ideas new products will be created (handmade of course and from the best materials) - if you have any ideas, visit our "personal" website www.daisy.blue (sadly set up before I moved in hence the name) and use the contact form. 
Whilst talking about www.daisy.blue why not enter our Christmas Countdown competition (for cats) and have a look at previous competitions.
This was meant to be a short Blog introduction but I am always told I talk too much.
The next Blog entry will be from Daisy Blue... Coming soon.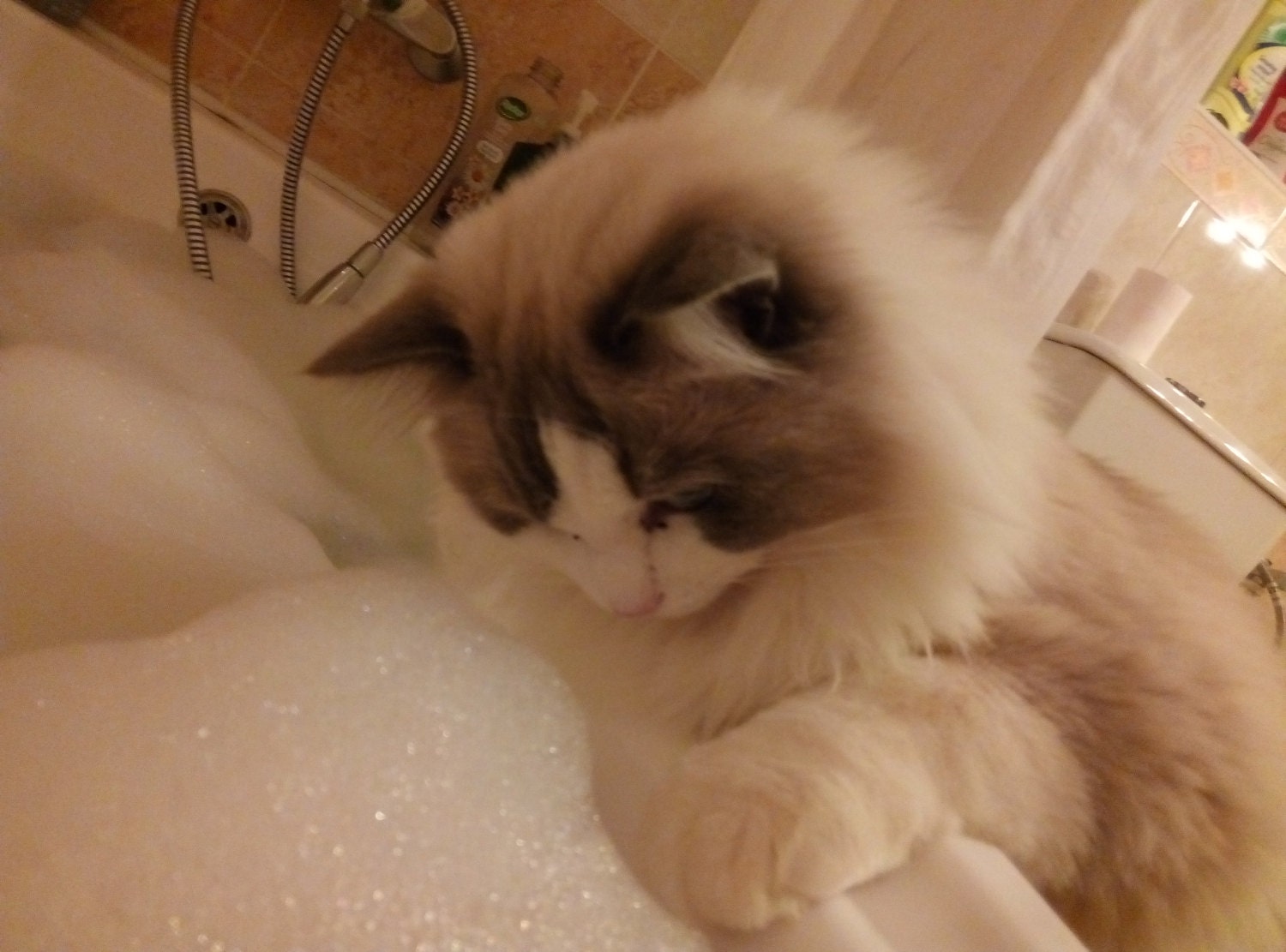 Boris about to take a bubble bath - are they edible?