Autumn (Fall for those across the pond) is upon us, which means the leaves are turning and the retailers are bringing in all things spooky for their next campaign. Halloween is approaching, and it's time to start getting prepared!  
What Is Halloween? 
Halloween is the annual October holiday that originated with the Celtic festival, Samhain. When 1st November was designated as All Saints Day, which incorporated many of Samhain's traditions, the evening before (31st October) was dubbed as All Hallows Eve. Over the years, Halloween has evolved into a day that includes bobbing for apples, trick-or-treating and carving pumpkins to make Jack-O-lanterns. It's an evening of mystery, fun and ghost stories to make you jump.  
Who Can Celebrate? 
Halloween is a day that includes everyone in the family and the neighbourhood, with as much encouragement to be a community that comes together to celebrate all things spooky. Having a happy Halloween every October only gets happier when you include your cat in your celebrations, and it's so much easier than you may think! If you've got a penchant for donning a witch's hat and being the next Winifred Sanderson (Hocus Pocus a comedy horror film fans holler!), then you'll love these five fun pet costume ideas for your cat.  
  1. Dracula Cat. You can have a lot of fun if your cat loves to sit by the front door. When those trick-or-treaters come along, your cat dressed as Countess Dracula can be a talking point for the whole street!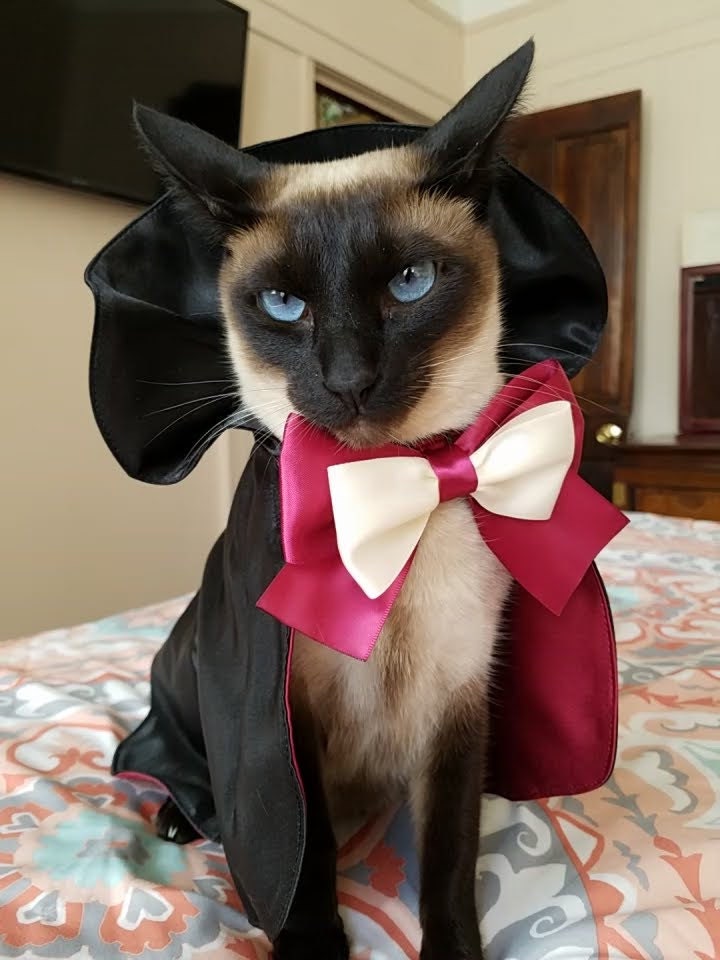 Toby
2. Posh Cat. Everyone knows how cats like to be haughty and independent, and you can make your cat as posh as you like with one of these gorgeous collar bowties. DIY costumes don't have to be a whole outfit; accessorise like a pro instead!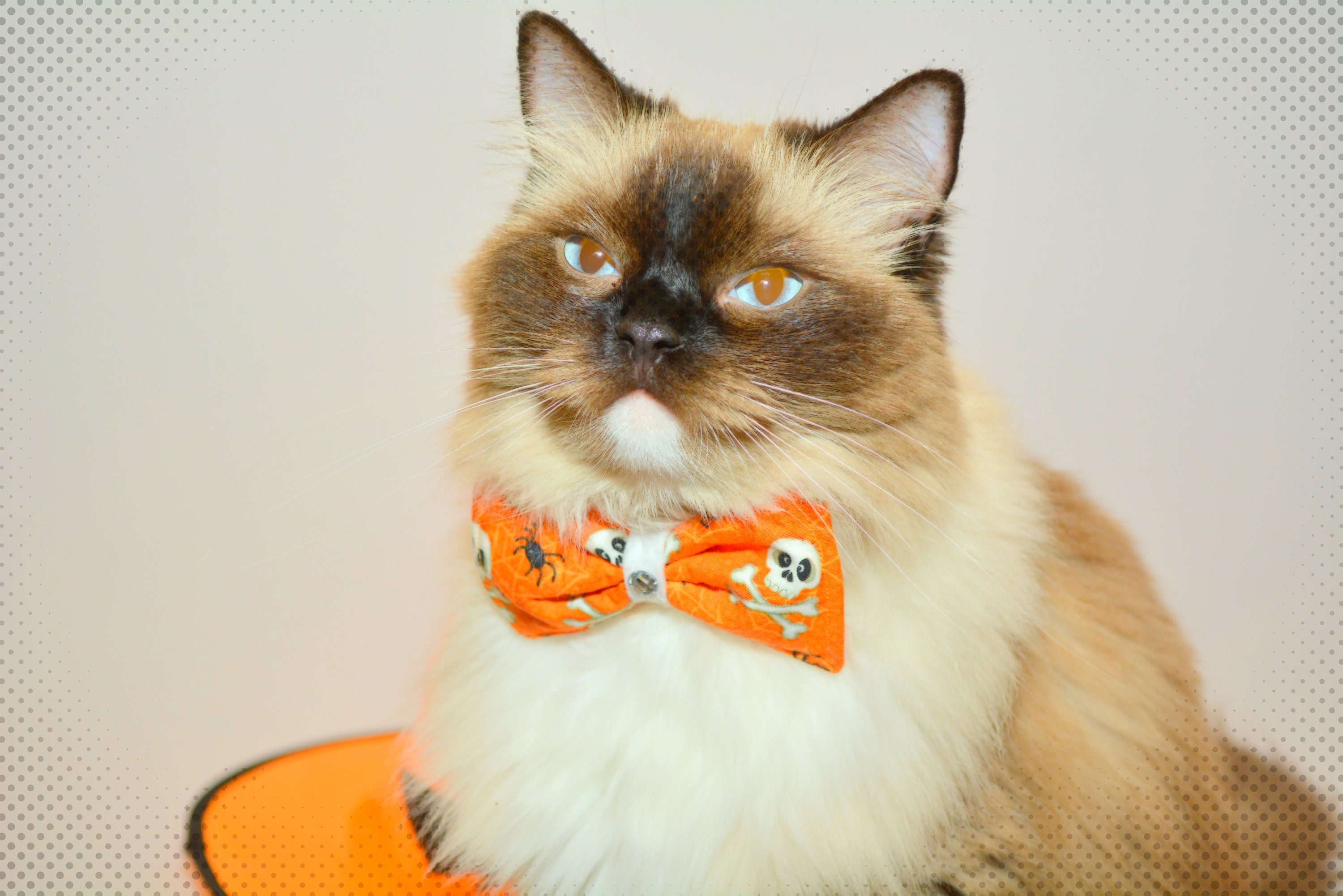 3. Witch Cat. If you're going to be Winifred Sanderson, then you need a cat with a little magic to match! Accessorising your cat with a witch's hat can complete the look you need.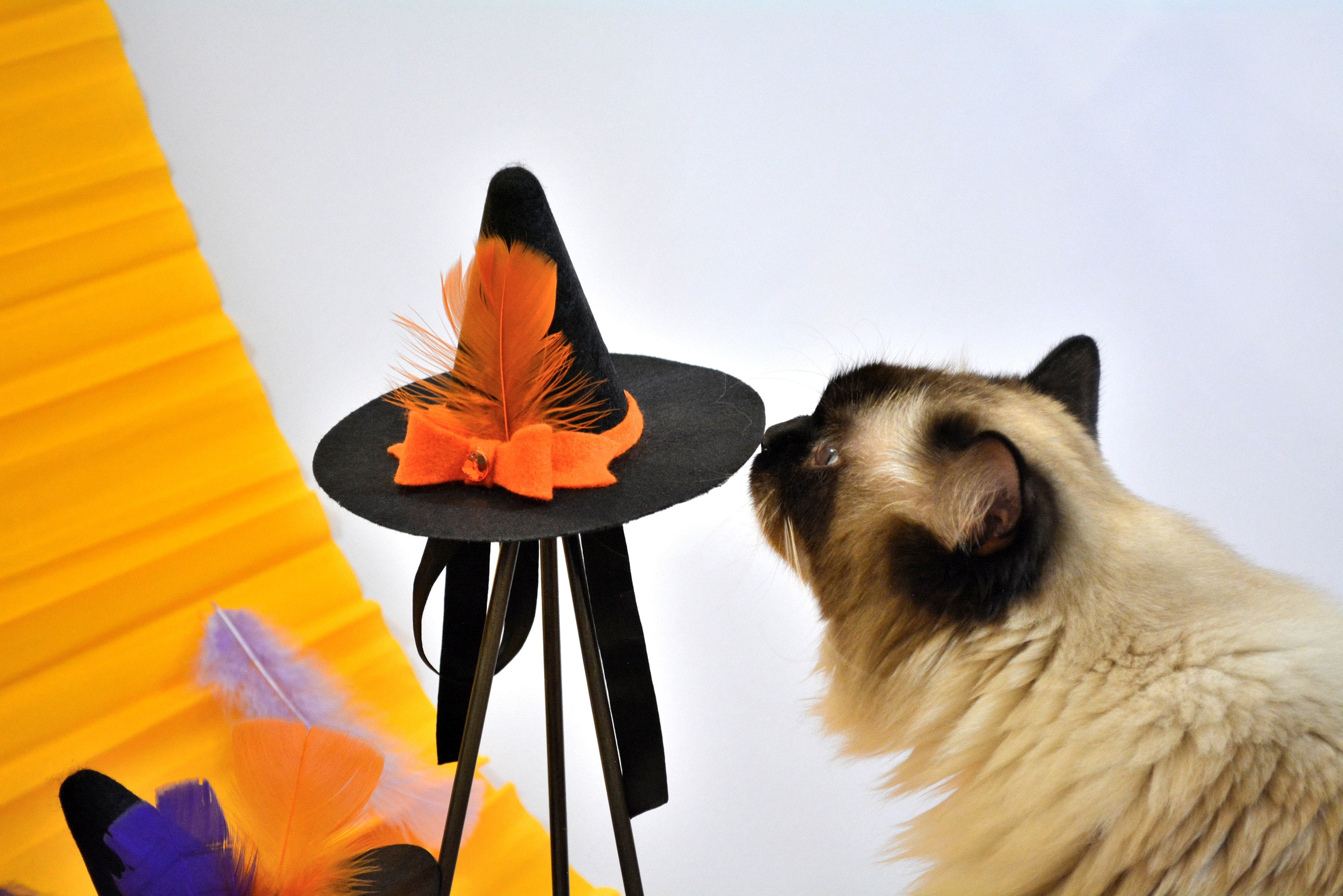 4. Zombie Cat. A little bit of 'magic' catnip toy can help you get that 'zombie' cat feel as the effects wear off. A bandana like this can make your cat look stunningly scary this Halloween.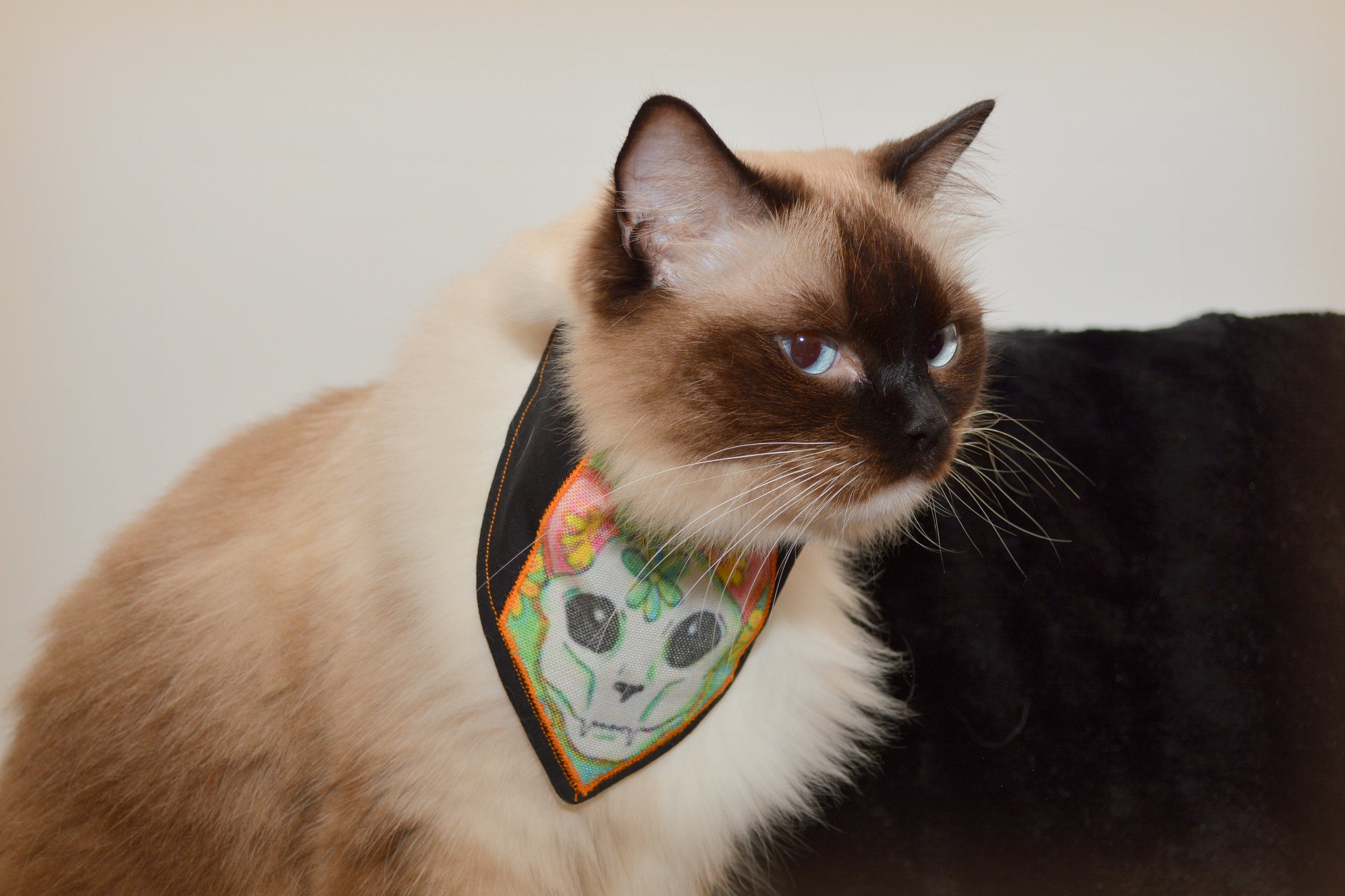 5. Charming Cat. If you don't want to go all out with costume pieces, why not accessorise their collar with a skull or pumpkin bell? Your cat may not care about Halloween, but that doesn't mean that they can't be purr-fectly coordinated with the rest of the family!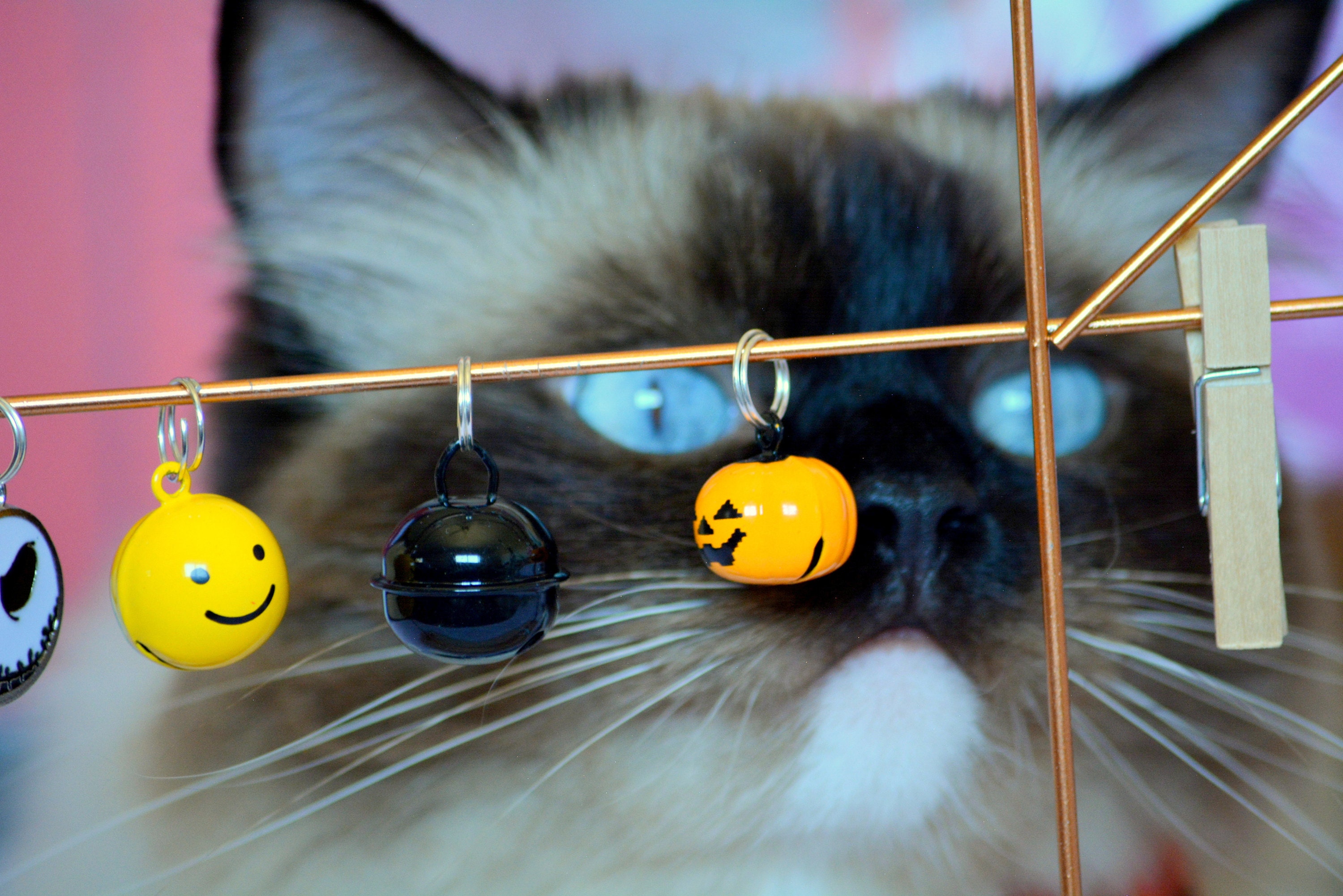 6. Scaredy Cat. Your cat may run off every time you plan to put a costume on him, but that's okay. You can still give your cat a Halloween to remember with a spooky cat mat in the house for them to sit on. Best of all? You can top up the catnip when needed.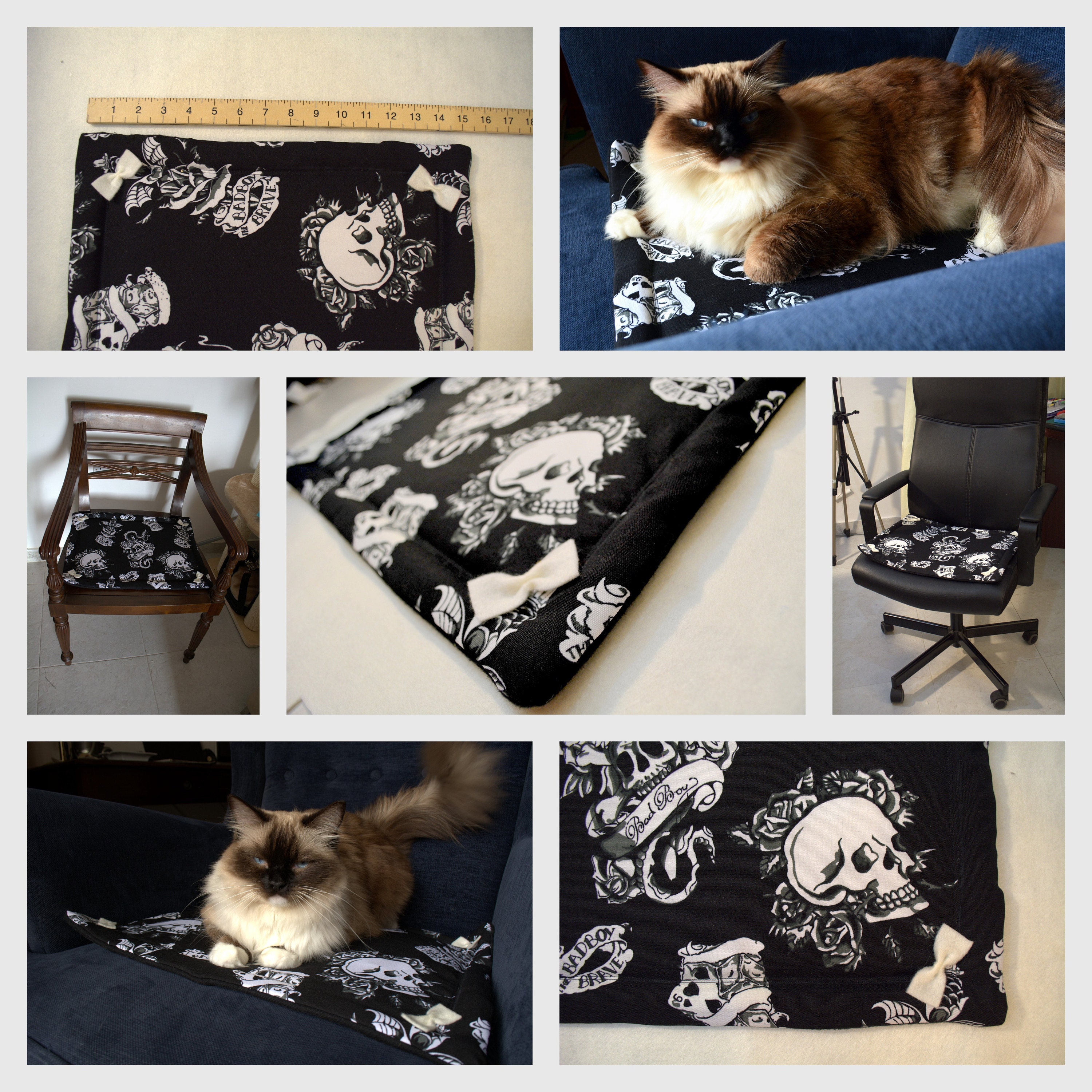 ***
You can share your homemade cat costumes on Instagram and if you use the hashtag #HalloweenWithCrafts4Cats and tag @crafts4cats on your picture, you'll be in for a chance to win a brand new spooky cat collar with bowtie from Crafts4Cats.