DIY ideas. Make your own swatch cards
What you need:
Cutting board.
Ruller & pensil.
Cutting knife / scissors.
Transparent tape.
Hole puncher.
Floral vinyl paper.
Thick paper 26 x 36cm (10''x14'') , 300g/m²  paper (I used Arches watercolour paper).
Ribbon.
Eyelets and tool - optional.
See shopping list at the end of the article.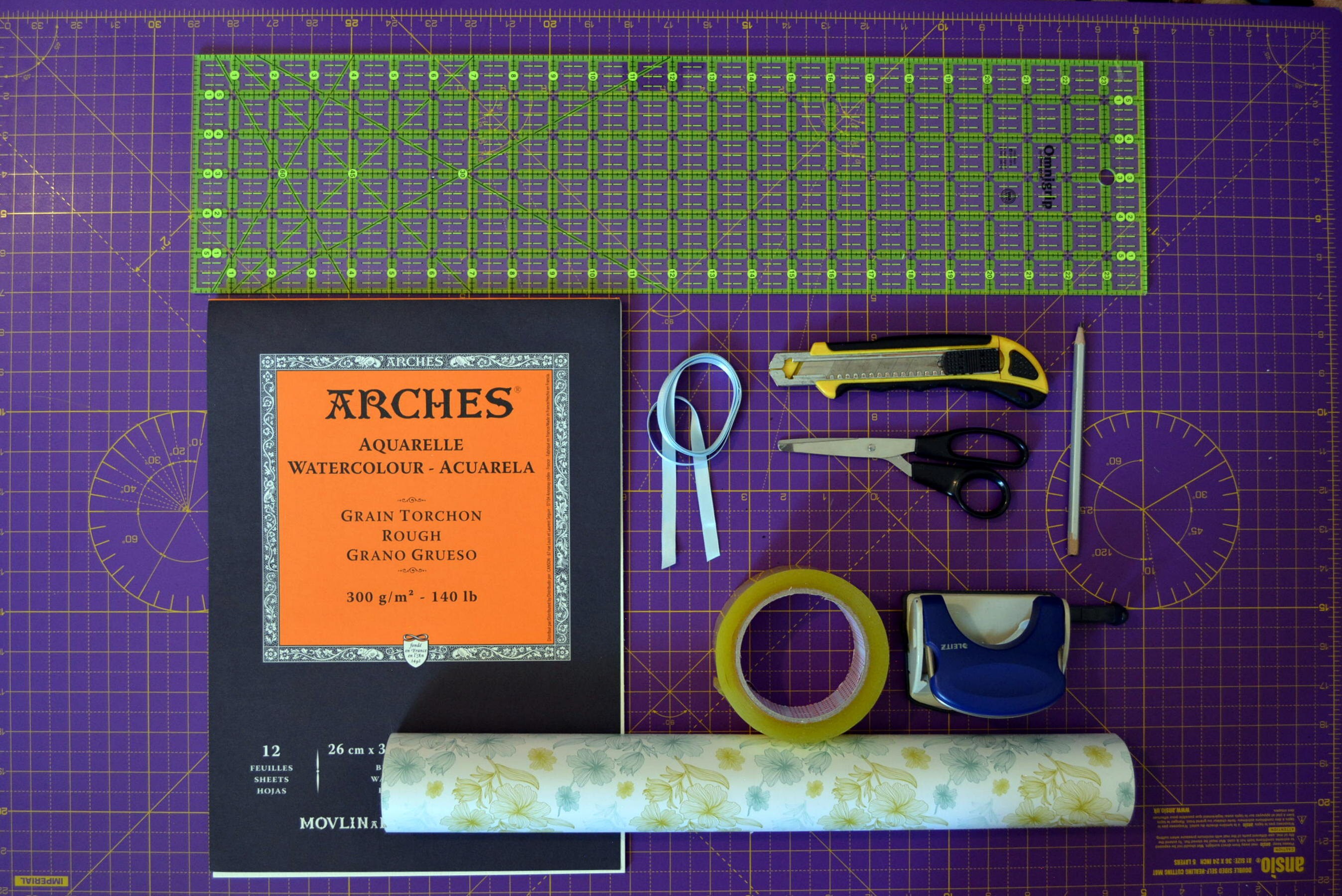 I have 48 different colours of ribbons, each ribbon is 2'' / 5cm wide, so I decided to fit 6 ribbons per sheet. I cut a sheet of paper in half making each sheet 5''x 7'', giving me 8 sheets.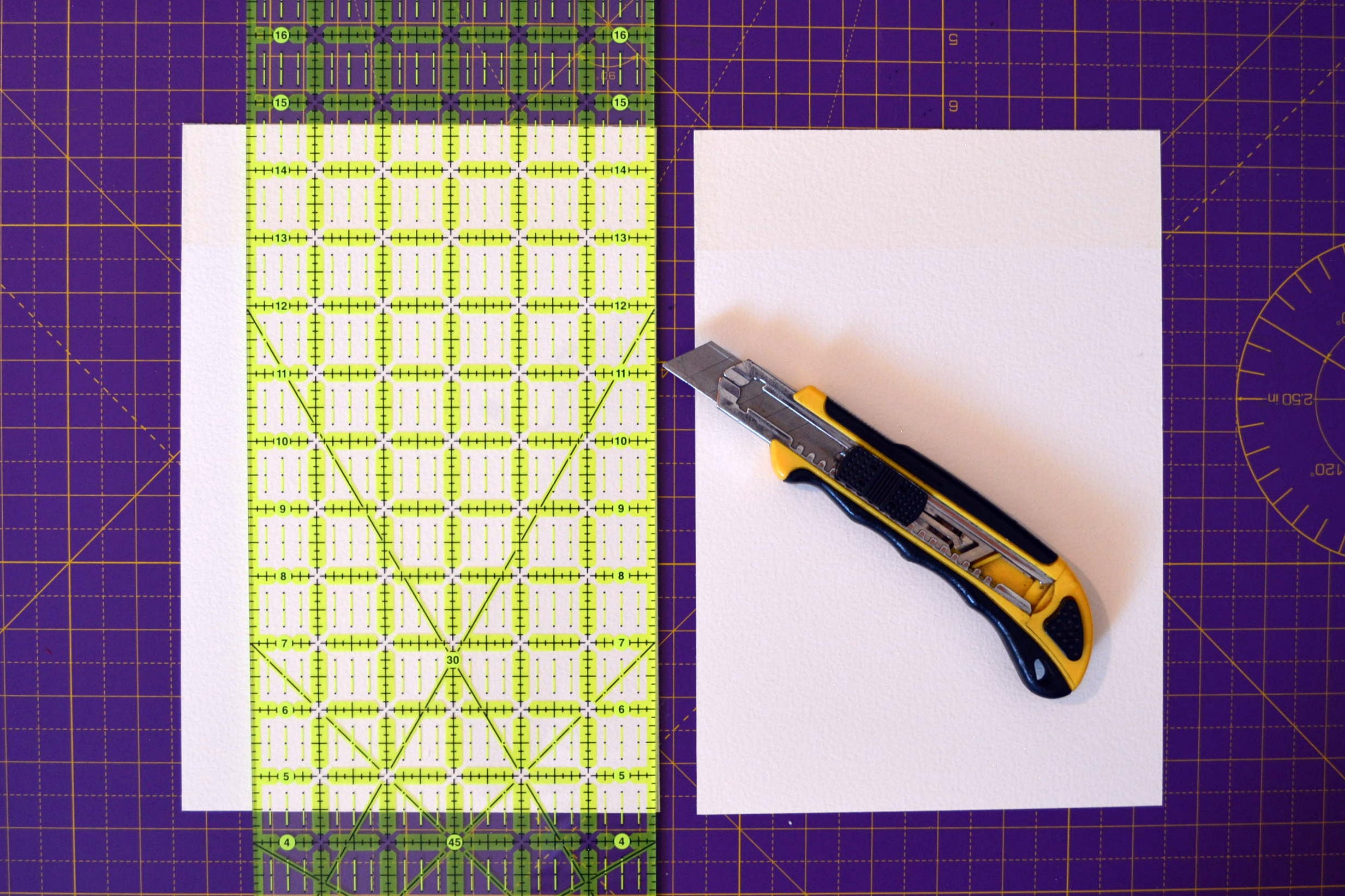 I then put a layer of tape on one edge of each sheet of paper - this is where I will be punching holes, so the tape will stop the paper from tearing.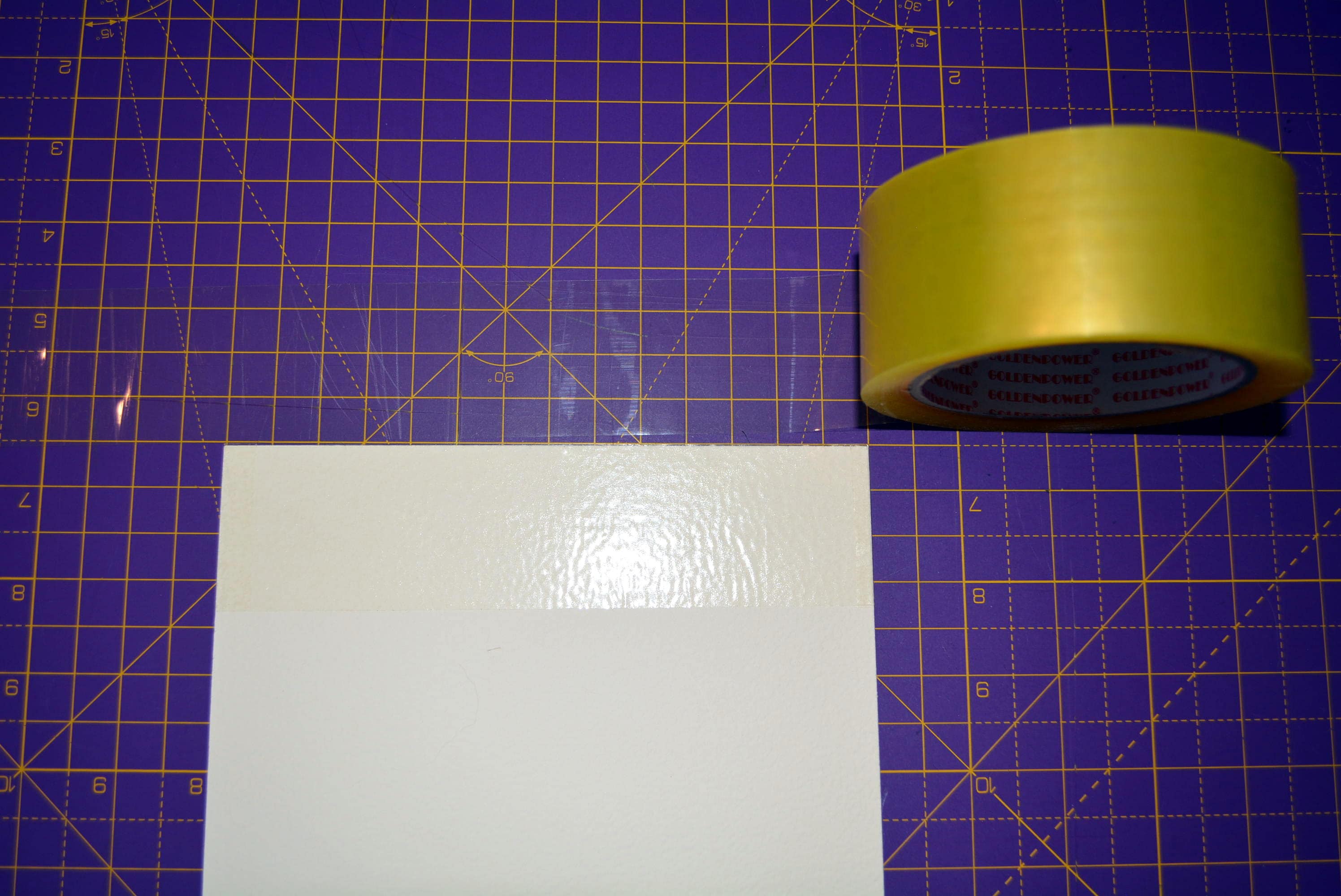 Now cut the decorative strips - two strips for each paper (front and back). I cut 16 strips for my project.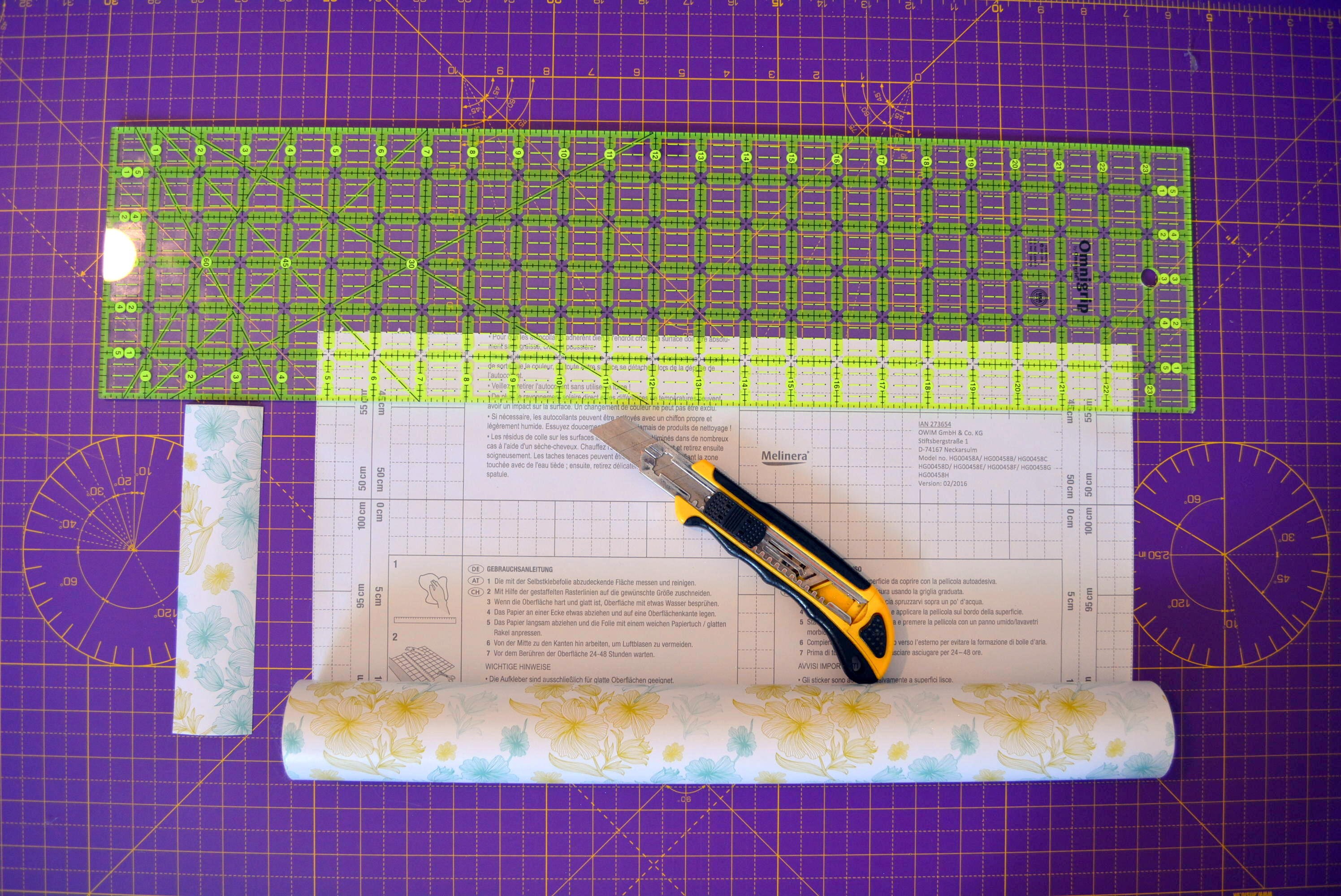 Stick the stips firmly to the paper and punch holes.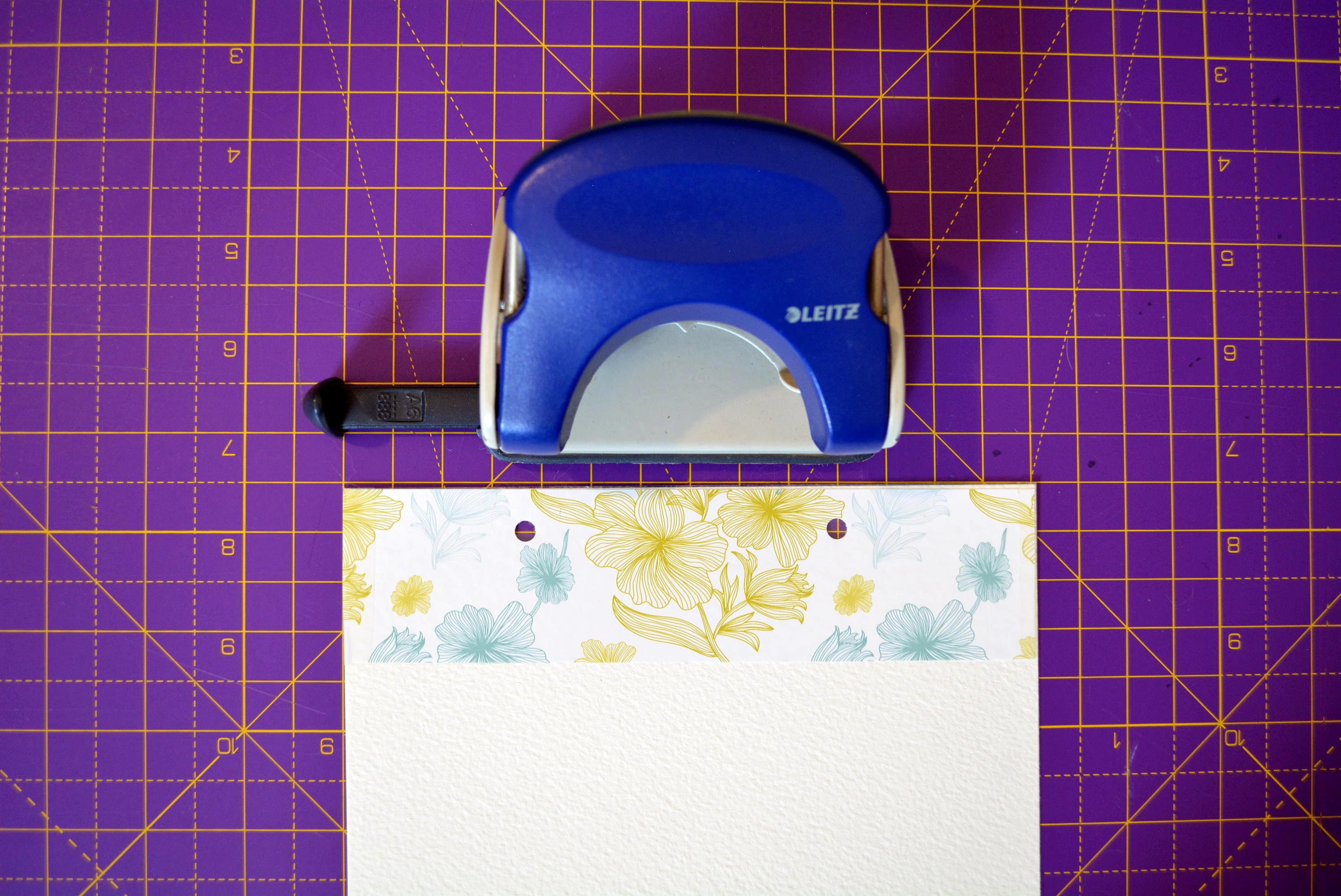 Now the most sticky part - mark your paper equally and decide where you will be cutting the wholes for feeding through the ribbons.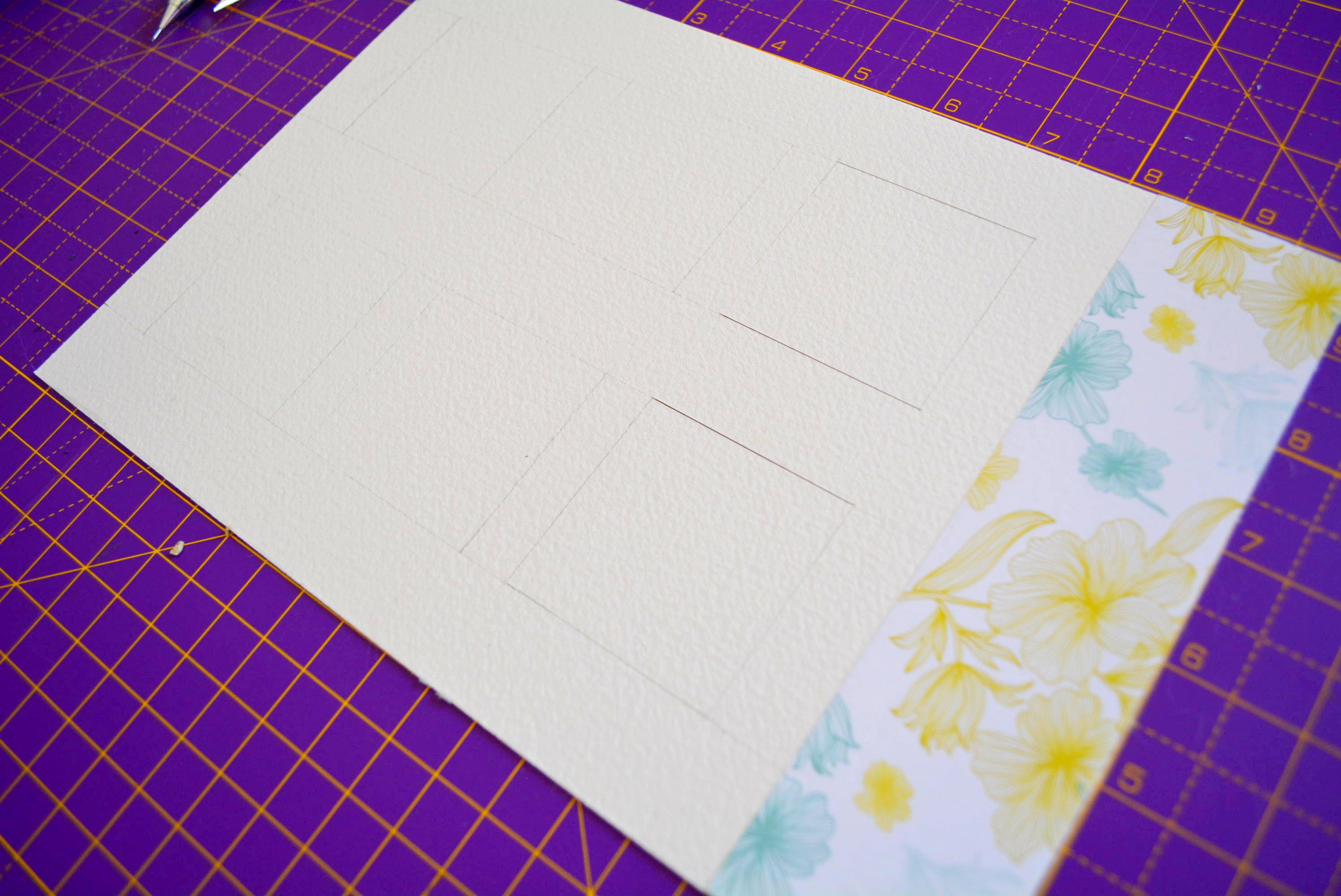 Now feed through your ribbons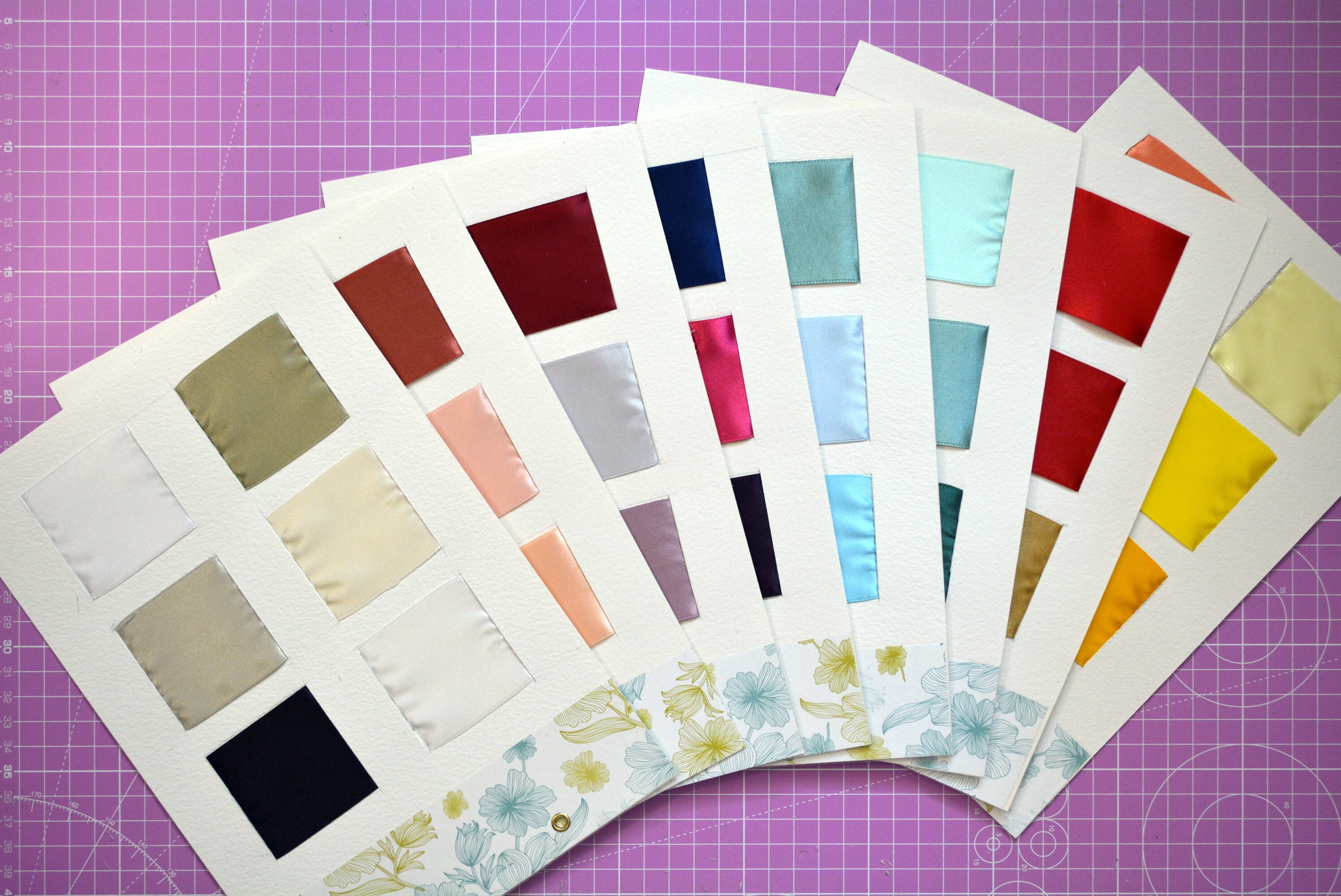 I also suggest using eyets. I presses golden eyelets into the holes position. Eyelets will give your work a beautiful finishing as well as practical use - they will stop your ribbon cut through the paper.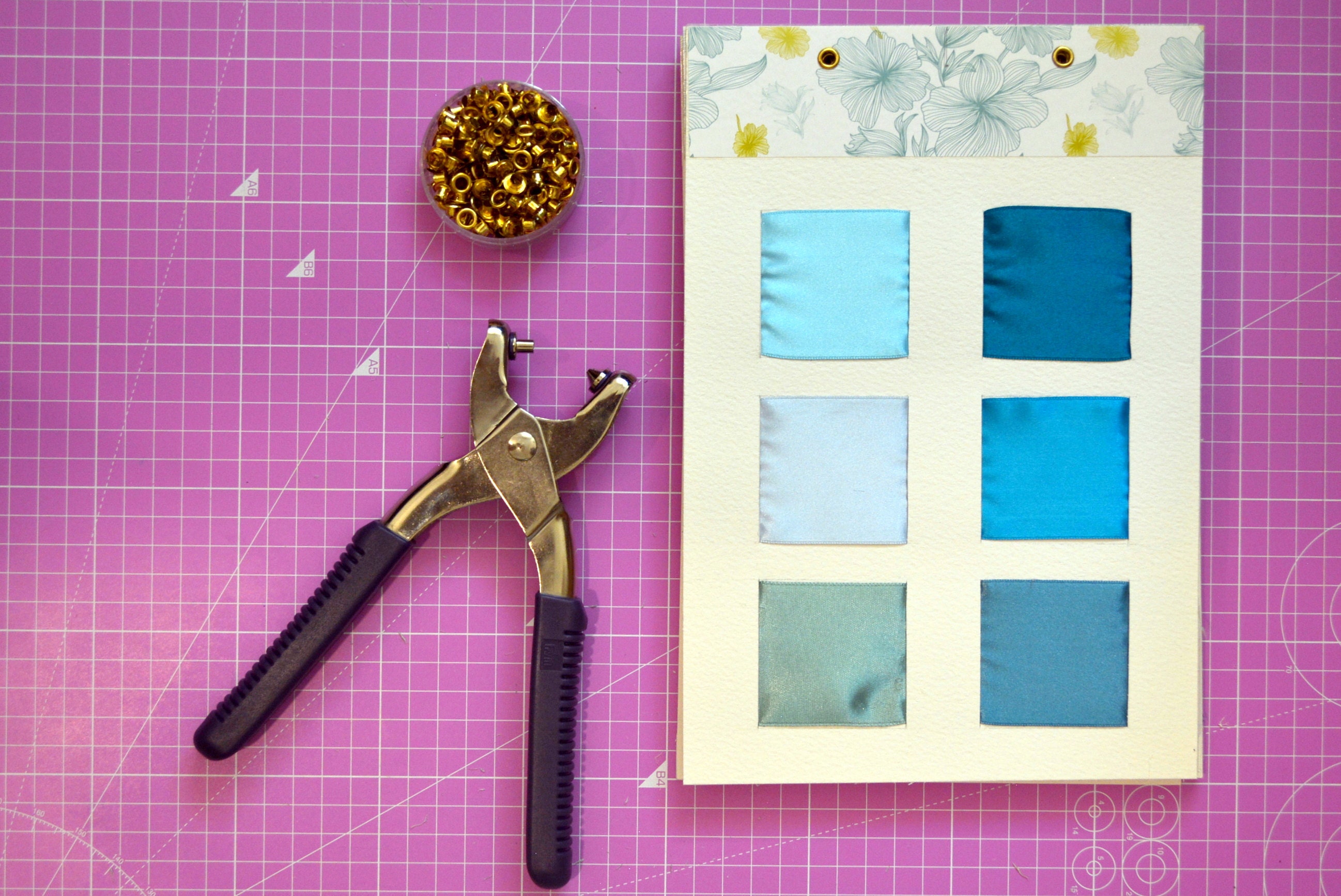 Finishing your work
Finish your work by feeding the ribbon through the wholes.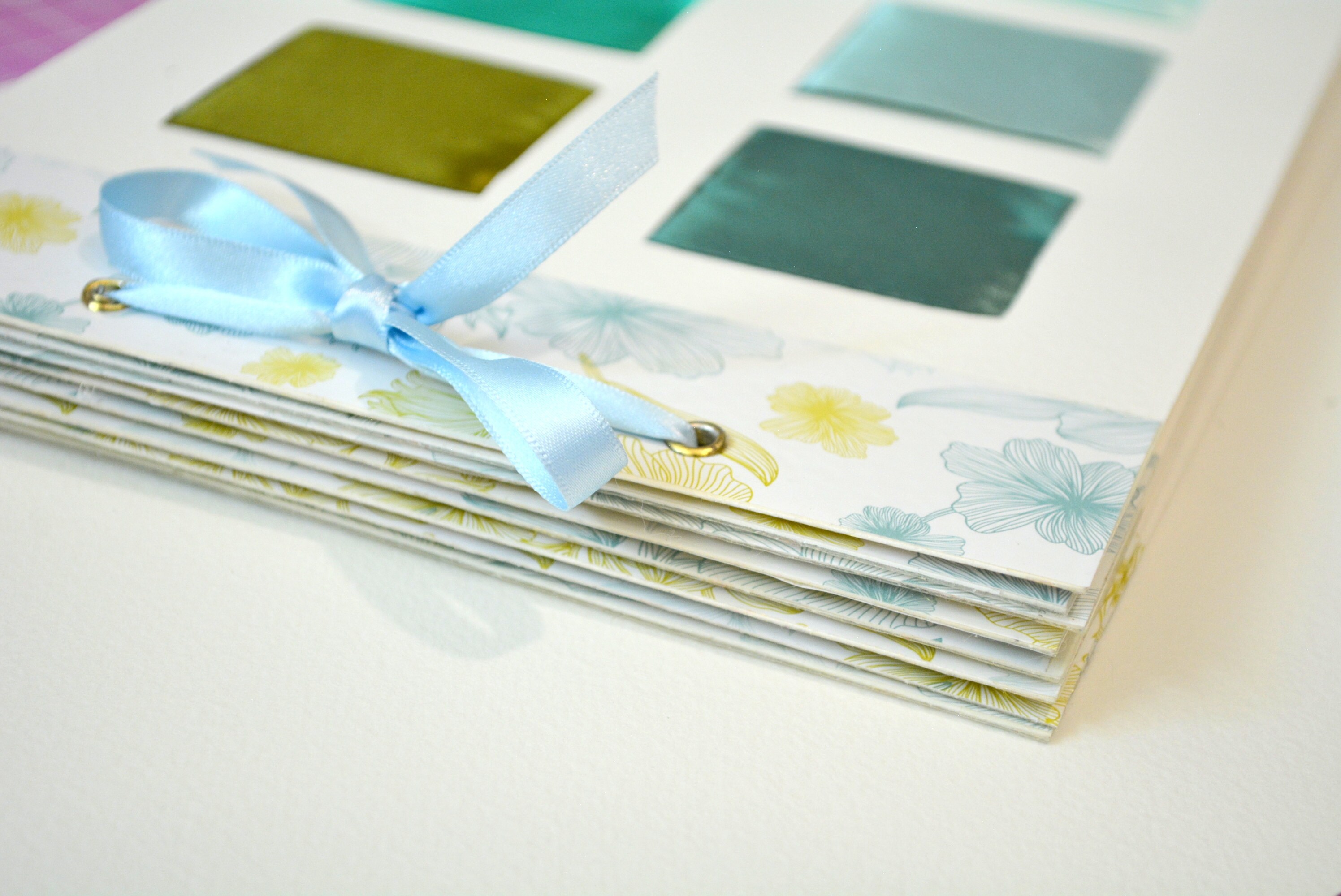 Work finished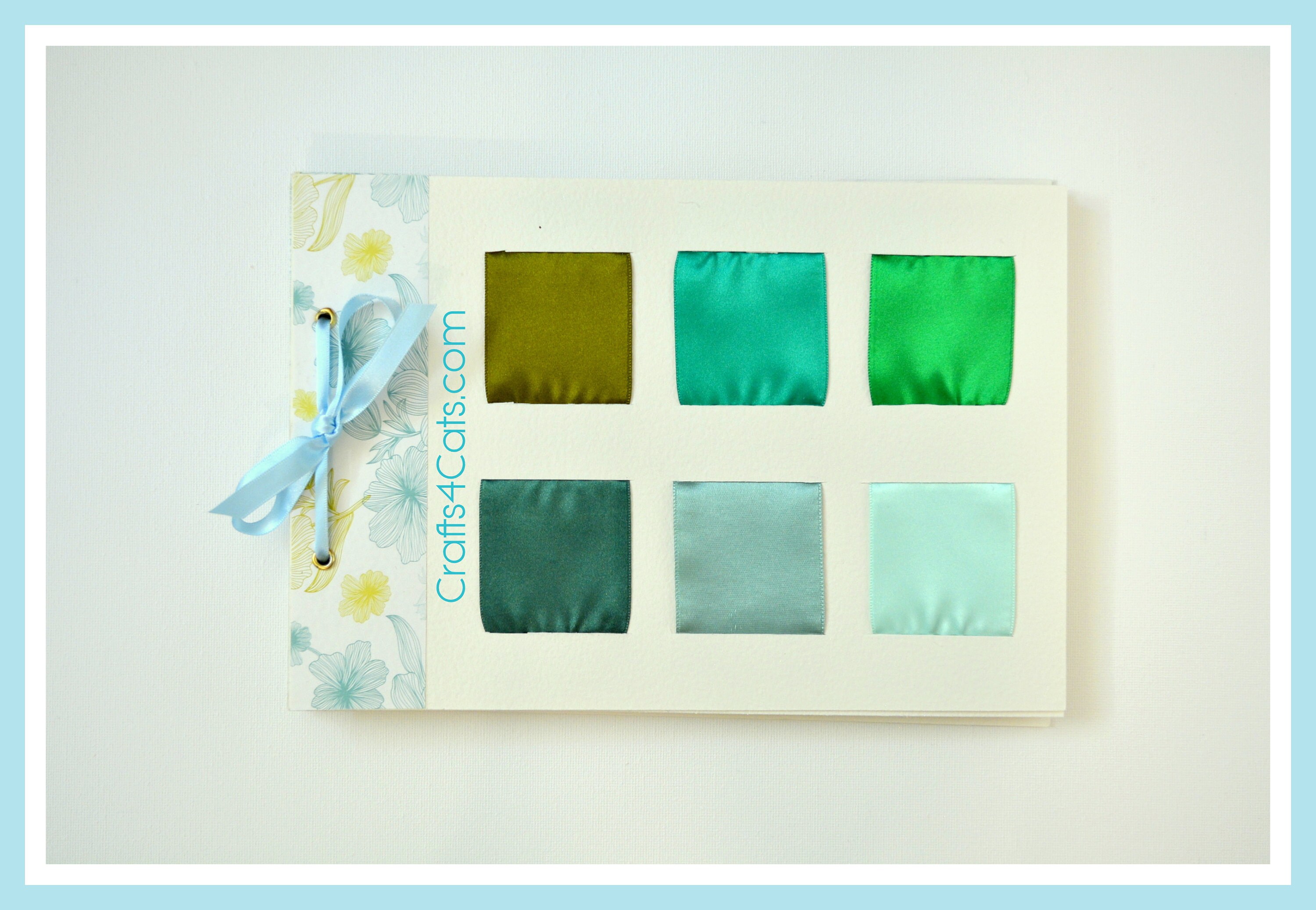 ***
SHOPPING LIST
ANSIO A1 Double Sided Self Healing 5 Layers Cutting Mat 
 d-c-fix® Sticky Back Plastic (self adhesive vinyl film) flowers 45cm x 2m